Departing from the idea of how to spread awareness of sustainability and how to rebrand the meaning of the word itself, I have decided to look back into my background and develop a collection based on a governmental project based on exploitation and large scale deforestation in Parauapebas, Brazil. 
Carajás Project is a is the largest iron ore mine in the world and contains the richest reserves and concentrations of iron ore anywhere in the world. What struck me about this project in particular were not its facts, but a satellite image that grasped the area devastated by this "social initiative". The area of Carajás corresponds to 900 thousand square kilometres, which is in fact 1/10 of Brazil's territory. In the poorly quality image one can see the layers and layers of how deep man has digged on the land, it is alarming to realise the scale that this 
To translate Carajás Project into a collection that would deliver a wake up call to young adults, I have decided to incorporate elements from the idea of the mine as a whole, going from the initial satellite image to traditional mine worker's attire. The garments' produced with organic fabrics are cut in very minimalistic to trace back to the idea of having functional clothing, however, the embellishments and finishings give a touch of unique ready to wear to the collection.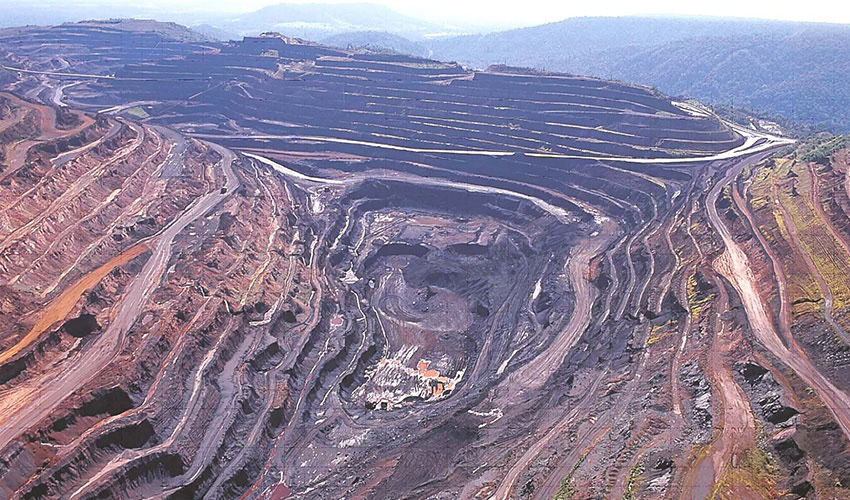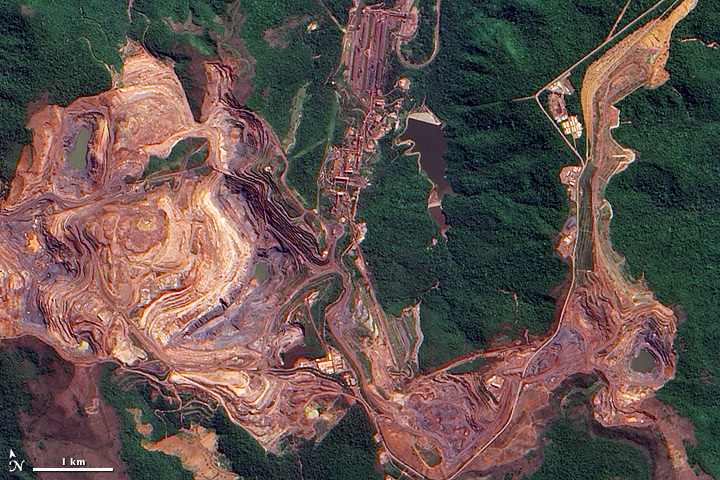 Unknown photographers for the images above.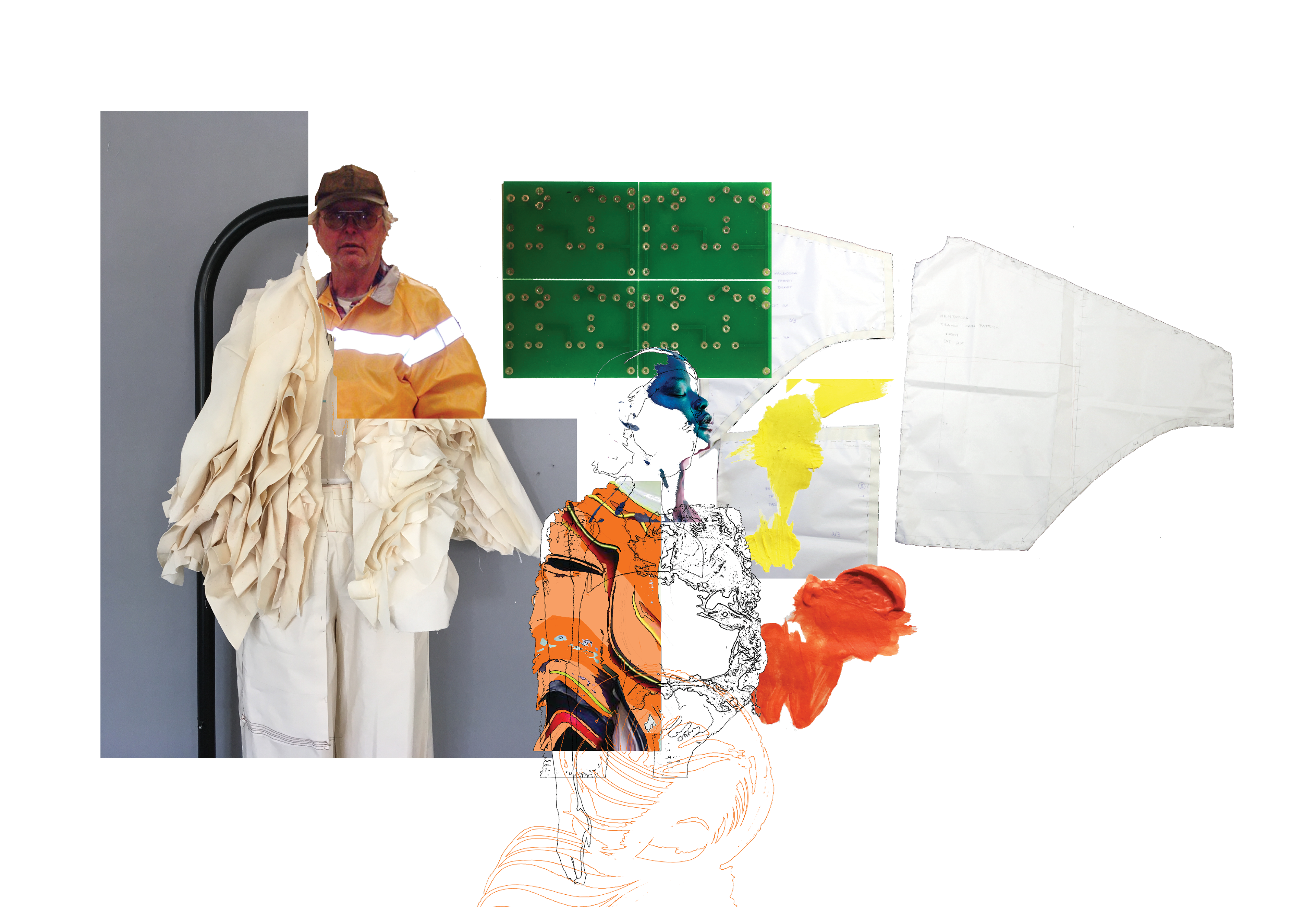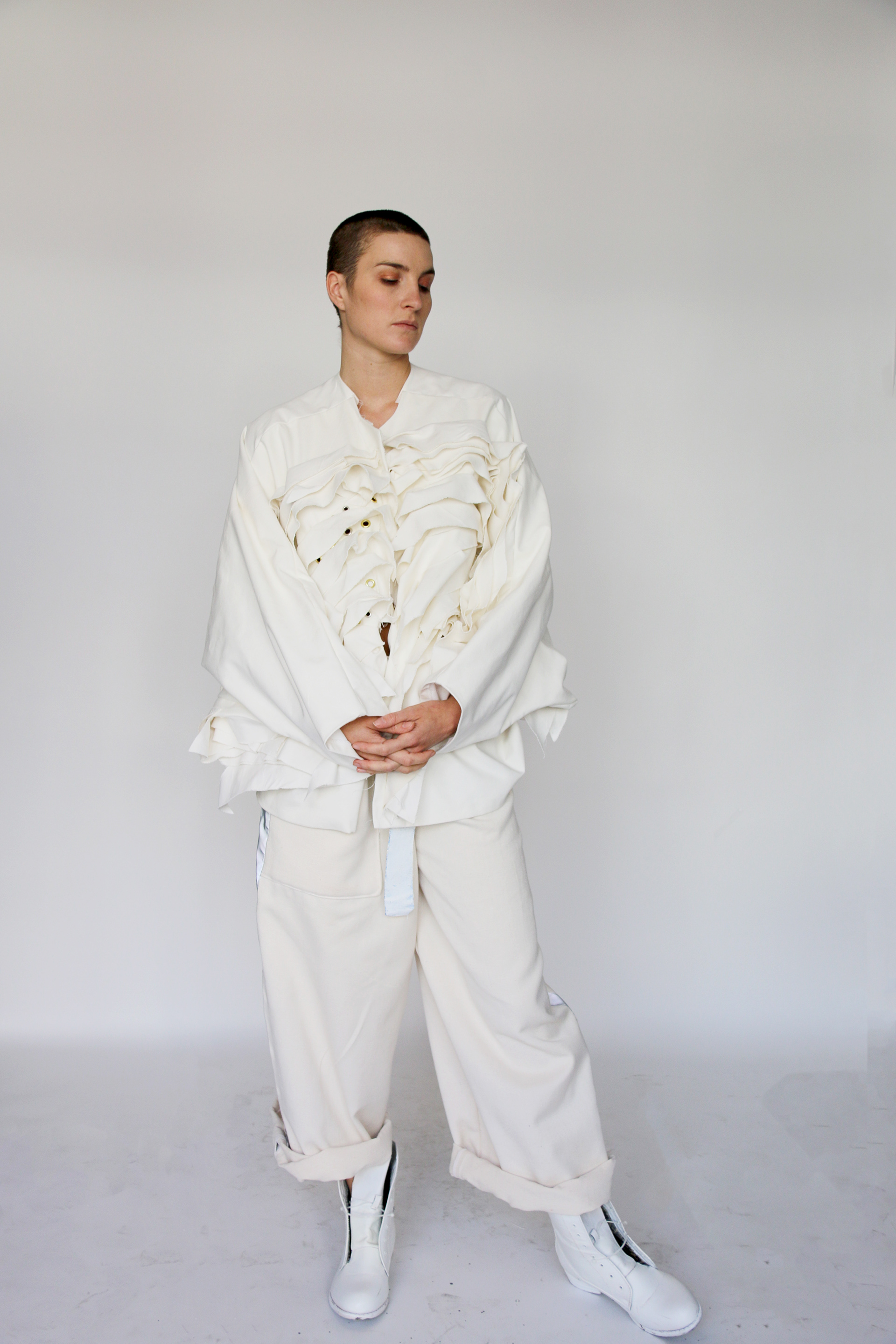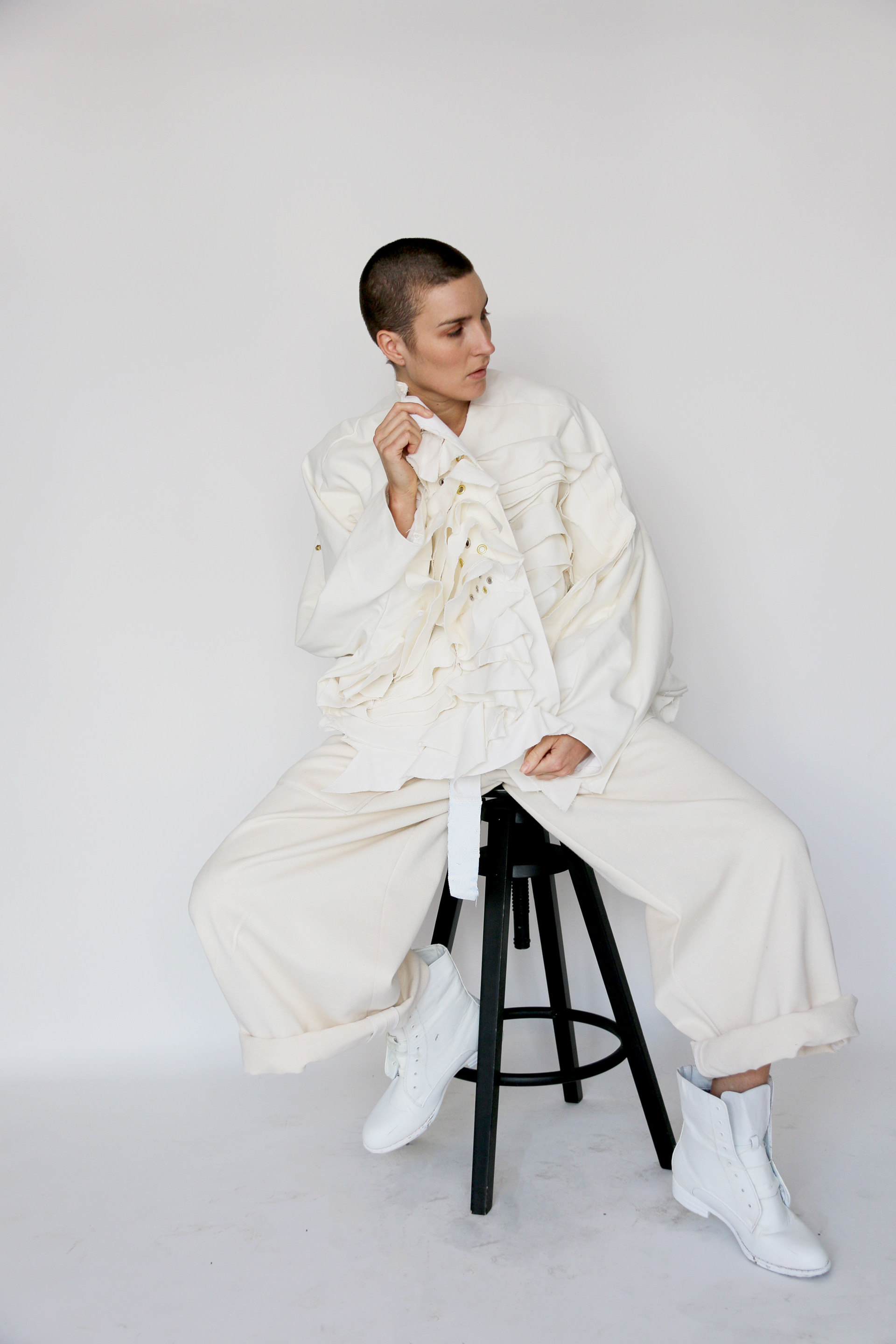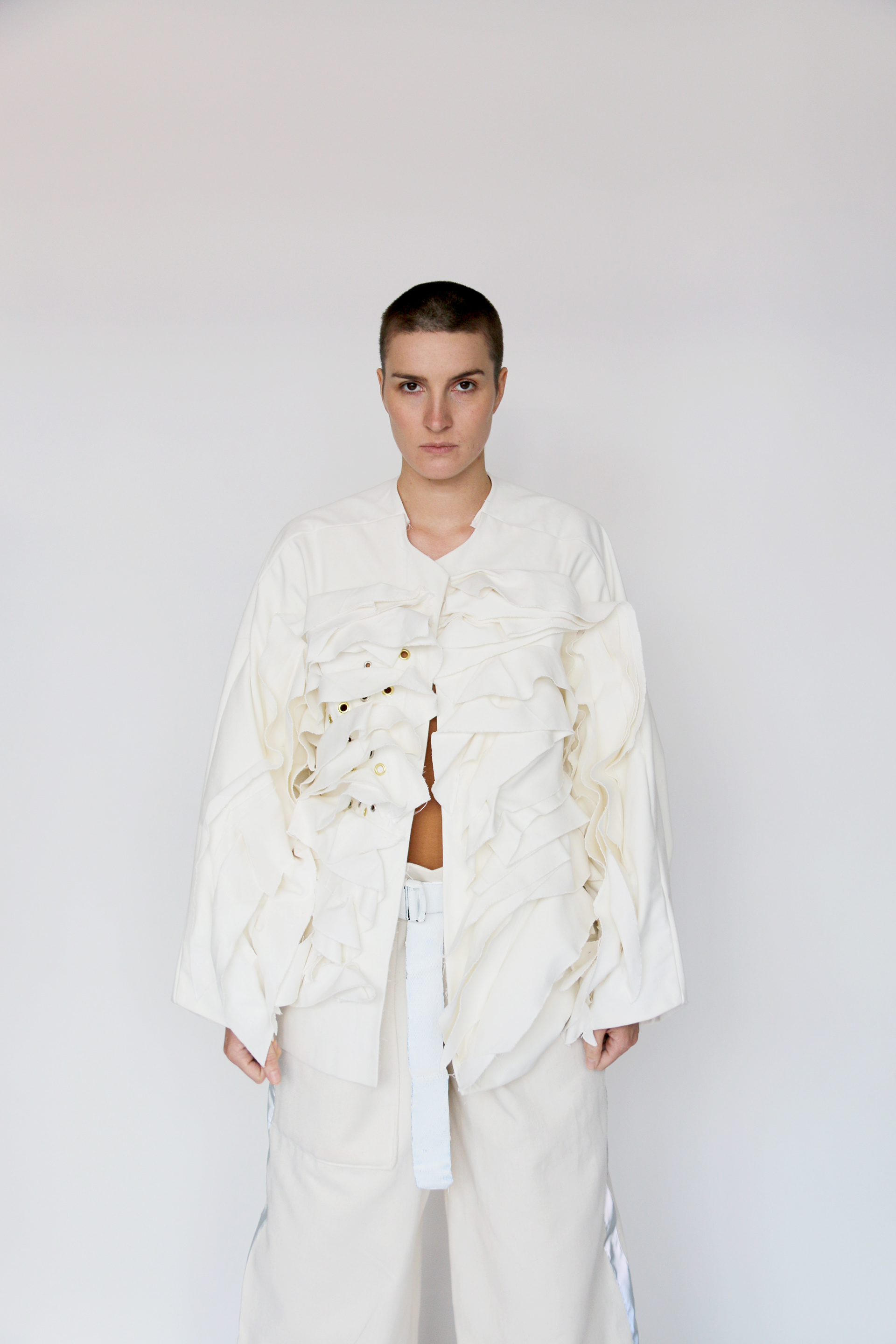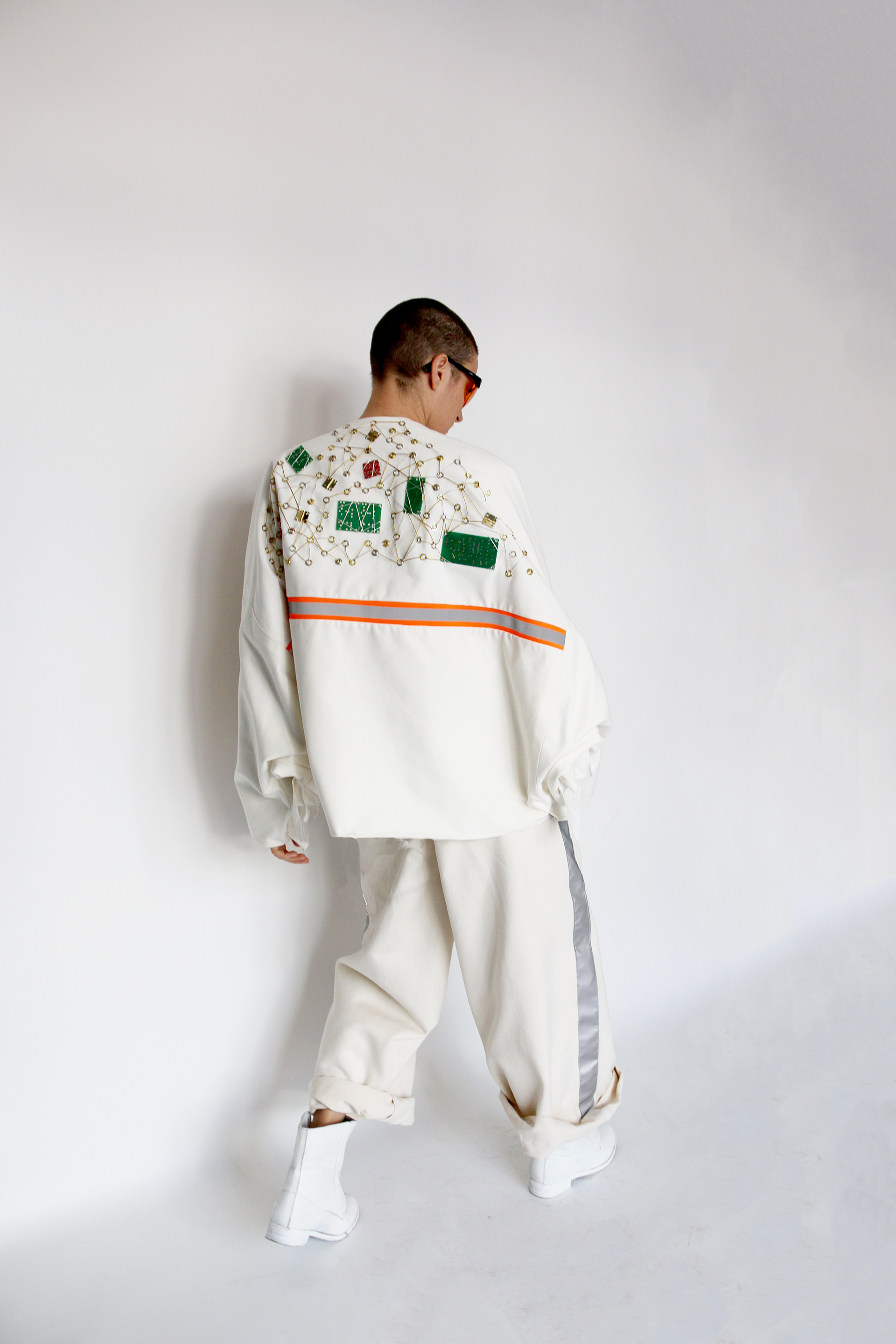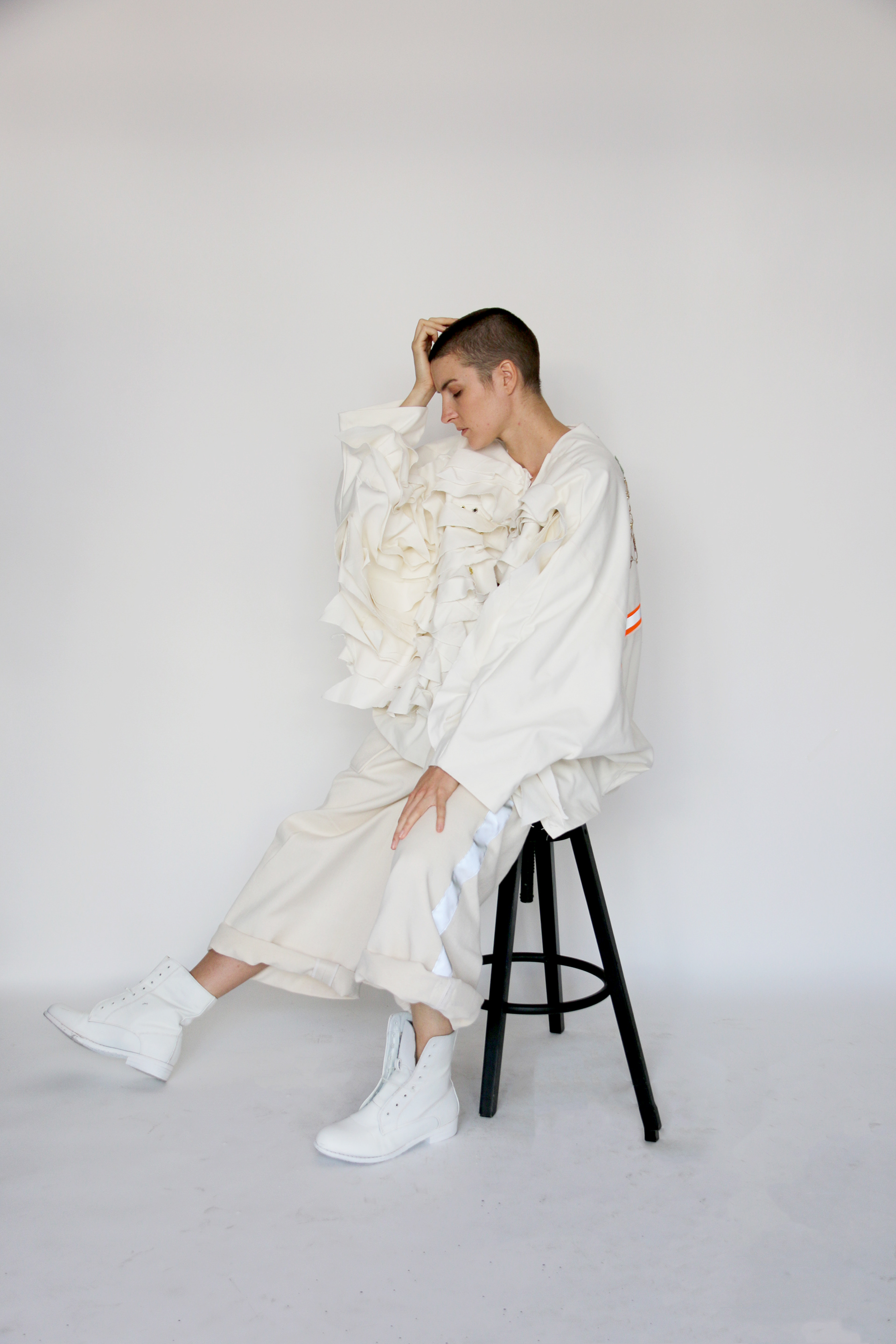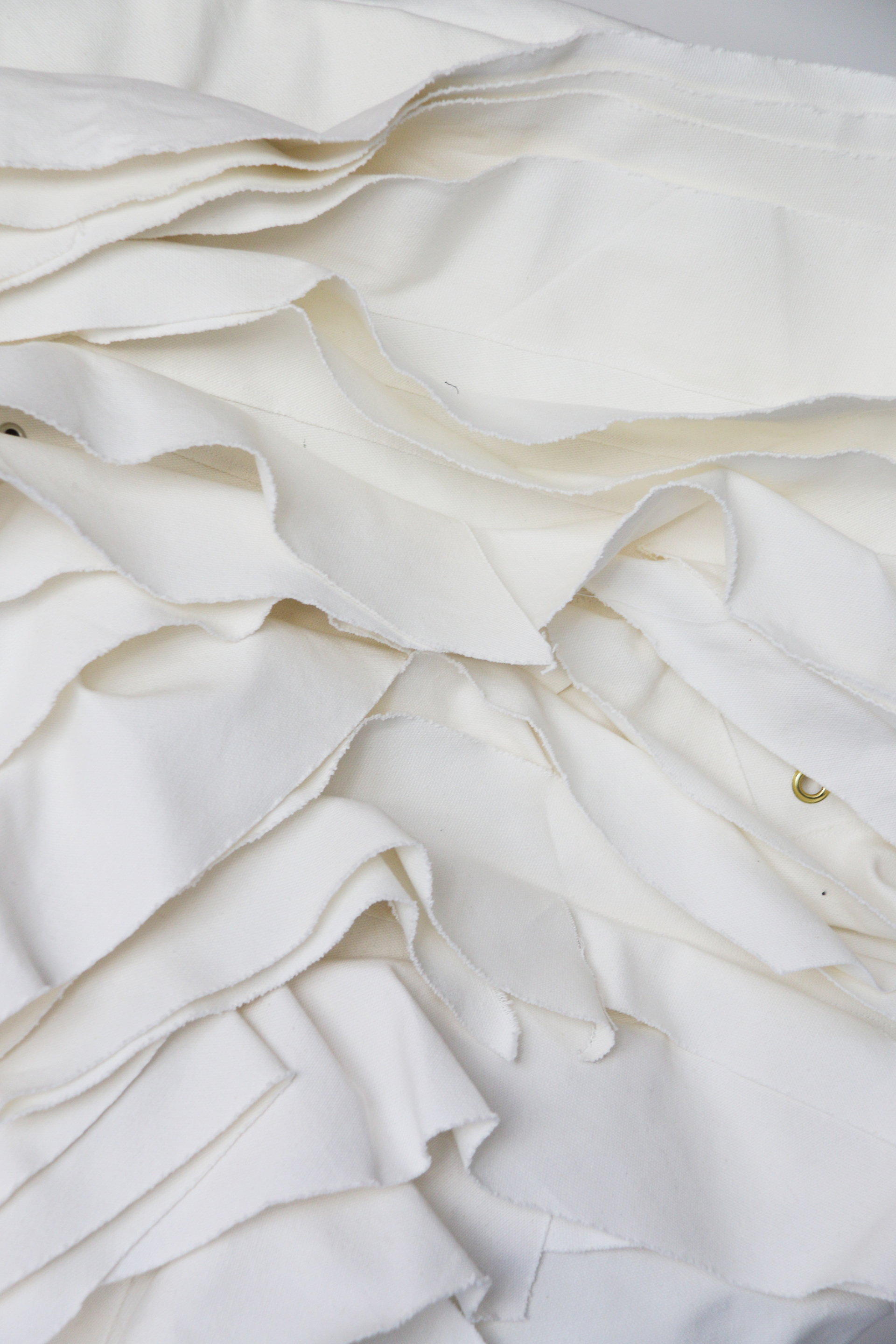 École Lesage & fair makers
Under the guidance of Maison Lesage, I developed this embroidery with unconventional materials such as leftover computer chips, eyeleds and up cycled  threads. The purpose is to give a new life cycle to these materials and implement them into one a of kind pieces.
The idea is to mimic a computer's circuit board to integrate the Carajás Project's aesthetics, since the a majority of minerals that are extracted there end up going for the production of electronic gadgets such as smartphones and laptops. 
Each eyeled is wrapped in thin gold, silver and copper threads that intertwine thicker embroidery threads that represent the circuit's connections. The green and red computer chips are a more literal reminder of where the initial inspiration came from and what this overall shape is. 
Special thanks to Fair Makers for providing the sustainable fabrics that were used for this entire project.